Decoiler meaning:
A material handling machine located at the beginning of a production line. decoiler used to hold and safely pay off or uncoil the steel strip. Coiler controls the speed and direction of the strip of metal and is sent to the line for processing, such as slitting or tube mill entry also roll forming entry. Decoiling is the action of unwinding a parent coil, making it flat and cutting it into sheets.
Decoiler machine design
actually, there is a sensor between decoiler and roll forming machine. If the coil is tight, the sensor will let the uncoiler go forward. If the coil is loose, the sensor will let the uncoiler stop. in fact, LOTOS specializes in providing custom-built Manual Decoiler to our customers. De-Coiler offered by us finds application as an accessory machine that is used as support for expanded metal mesh machine.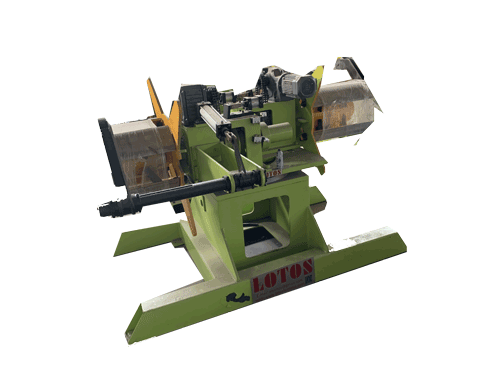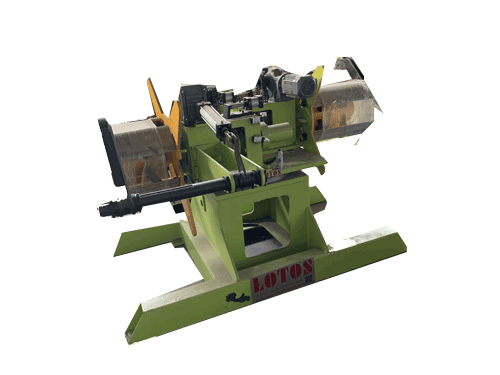 decoiler or uncoiler use in all roll forming machine such as: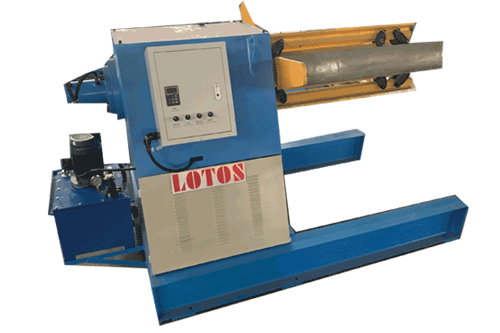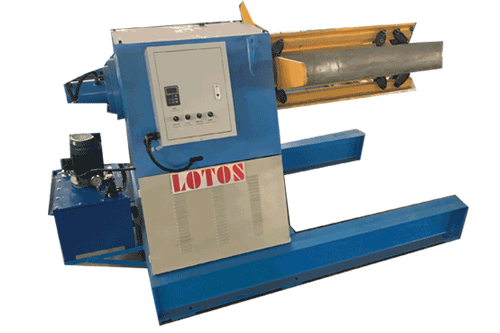 A manual decoiler is cheaper, while a semi-auto decoiler or an auto decoiler may cost Multiply. A manual decoiler consists of welded steel and two bearings; a semi-auto decoiler requires a motor with a reducer, and an auto decoiler has a motor, hydraulic system, frequency inver, and control unit. 
We produce all kind of decoiler types such as Automatic Sheet Uncoiler Machine, Automatic motorized Uncoiler Machine, Automatic Decoiling Machine, Automatic Uncoiler, Automatic Uncoiler Machine:
Double Head Mechanical Decoilers
Horizontal Mechanical Uncoilers
Mechanical Uncoilers
Motorized Mechanical Decoilers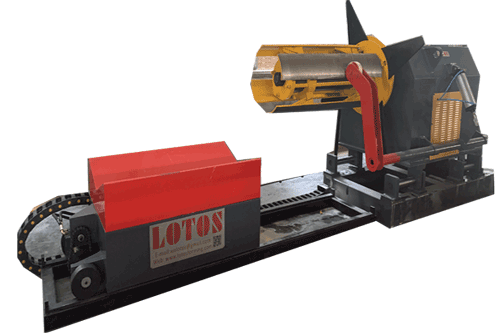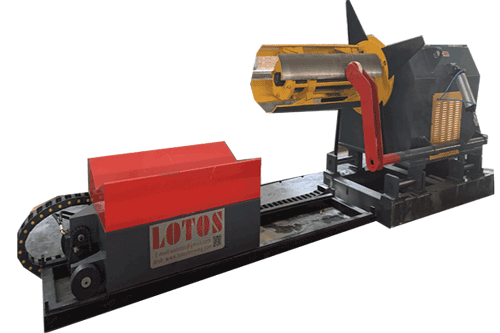 Read More