All in one roll forming machine
All in one
roll forming machine
vs
Cassette Type roll forming machine
: today we are going to make some video to explain to you once the customer said I need that the roller roll forming machine or I need the cassette roll forming machine. sometimes a customer wants to combine their different profile into one single machine. there is some possible way, of course, and there but there is some choice one choice is a cassette and another choice is changing the roller.
but sometimes we will agree to change the roller for the customers for the sometimes we don't. it depends on their profile what kind of profile the customer wanna make. the other one also depends on the rollers if we complicate one or it's an easy one to change.
Different
roll forming machine
s can use to make different roll forming products, such as
double roll forming machines
and all-in-one roll forming machines, etc. However, cassette type roll forming machines always come to people's minds in some times.
 Roll forming machines
suppose there is one new machine and we want to insulate it that the rollers. here we are some measures it's not a high technology way but it's, of course, there are some traditional and useful ways. we make some liners to make sure the roller central will be in the same line.  in the first step, workers will put their rollers together with the shaft.
and after installation of the rollers, the shaft end of the bearing broke and we had a problem also we have the up layer(up roller) and the down layer(down roller). The second step is how we adjust the shape to qualify.
An all-in-one roll forming machine usually consists of one decoiler, one roll former,  one cutter, one control box, one oil pump, and one set of run-out tables, so it would save working space.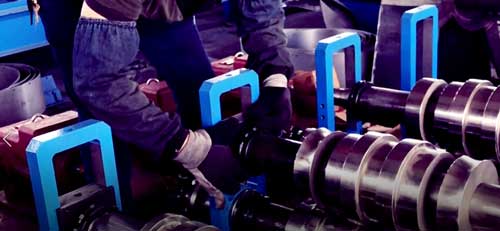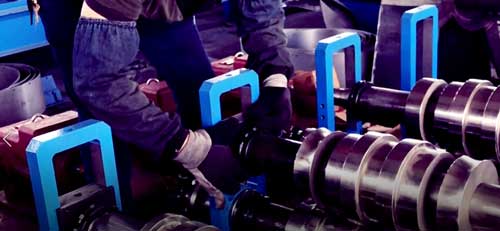 Cassette Type roll forming machine
All in one roll forming machine vs Cassette Type roll forming machine: The Cassette Type roll forming machine has several sets of individual cassettes tools, consisting of different rolling tools, shafts and operation stand. cassette type roll forming machine design to produce a variety of cold-formed profile by quickly changing different cassettes and sharing the same machine base.
cassette type roll forming machine is popular because they can assemble different cassettes on the main machine base to roll form different metal products.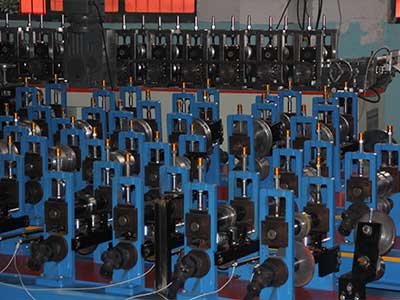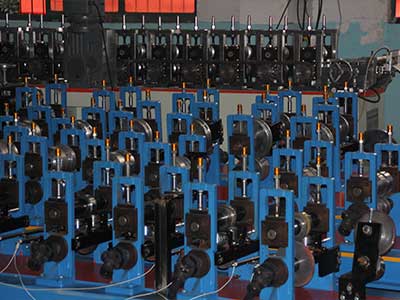 Read More