Rolling Mill Machine
▷ Tube Mill Machine | Rolling mill machine | LOTOS 2O19 ◁ is a new welding technology, which coats thin stainless steel on the surface of carbon steel pipe with high strength, the product has the features of both artistic appearance, therefore, corrosion resistance of stainless steel and high strength of carbon steel. It is the best substitute for stainless steel pipe as its lower price compared with that of welded steel pipe.
Choose us, you do not only get the tube Mill Line from us, but you also get technology from us. We select the best welding method for customers from high-frequency welding, TIG welding, plasma welding, and laser welding depending on the usage, welding requirements, and production efficiency.
LOTOSFORMING can supply the following production line :
steel pipe making machine
rectangular tube mill line
Square tube mill line
Pipe Welding Mill Production Line
high frequency welded tube mill line
Plant Welding Pipe Mill Machine
Square Pipe Mill Steel Tube Machine Plant Welding Production Line
Pipe Production Line
The tube mill is widely used in household commodities, shoe racks, public facilities, and guardrails such as all kinds of clothes racks, retractable poles, article racks, all-purpose combination racks, table, and chair legs, indoor handrails, ship and bus racks, and outdoor guardrails.
steel tubing  is an automation system to produce pipes, square tubes, shaped tubes
Tube Mill  or Pipe Production Line Process :
Firstly, the stainless steel strips are made to go through various quality checks and are trimmed at the edges. The strips pass through the number of rollers as per the required size. In the tube mill, the strip is gradually converted into a tubular shape. The fitted welding machine is then used to weld trim edges of the strip welding process. In this way, rolled pipes and tubes are formed.
The cleaning and heating phase Welded Tube Mill Line
The rolled stainless steel pipes thus manufactured are cut to the required lengths depending upon the industrial demand. These stainless pipes and tubes are then subjected to cleaning to remove the dirt. Further, a heat treatment is given to these rolled pipes and tubes to remove the stresses that may occur due to welding and formation processes. Heat treatment is given on the continuously rolling hearth furnace. The furnace is fitted with temperature recorders and controllers. After the heat treatment process, the stainless steel tubes and pipes are straightened and subjected to pickling for removing scales from the surface.
Cold- drawing process roll forming mill 
In some cases, the required size may not be obtained from the mill directly. Then, the cold operation process can be used to obtain the desired size. In the cold drawing process, the tubes or pipes are coated with oxalic and soap solution. This solution acts as a lubricant to reduce friction while cold drawing operation.
Finishing process Square Pipe Mill Steel Tube Manufacturing Machine
The drawn-out tube or stainless steel pipe is then subjected to cleaning, heat treatment, pickling, and straightening. The computerized inkjet marking machine is used to do the marking on the finished pipes or tubes.
Working Flow Welding Pipe Mill Machine
Raw material (steel coil) → uncoiling → shearing and butt-welding → material accumulating → non-power leveling →mill-forming → high-frequency welding → removing burrs outside of weld seam → Zinc spraying → cooling → sizing → roughly straightening → fixed-length cutting → run-out table
 Steel Welding Tube Making Machine Parts Details
Structure type: Double-side 180ºrotary hydraulic expanding tightly, which ensure steel coil feeding alternatively and make steel strip going into accumulator freely.
| | |
| --- | --- |
| Structure type | Hydraulic expanding double side |
| I..D. of steel coil | Φ450mm~Φ550mm |
| O.D. of steel coil | Φ800mm~Φ1500mm |
| Width of strips | H60mm~H320mm |
| Maxi. Load weight | ≤3500kg |
Description
Item
Technical parameters
Horizontal-roll stands
Quantity
Seven stands
Material of horizontal stands
High-precision forged steel
Diameter of horizontal shaft
Φ75mm
Material of horizontal shaft
42CrMO
Vertical-roll stand
Quantity
seven stands
Material of vertical stands
QT50
Diameter of horizontal shaft
Φ45mm
Material of horizontal shaft
45# forged steel
Driven gearbox
Quantity
Seven gearboxes
Material of gearbox
QT50
Type
Spiral bevel gear
Material of gearbox
20CrMnTi
Material of shaft
40Cr
Power transmission method
From universal transmission joint to horizontal roll stands
Guide and squeeze and scraper of Tube and Pipe Mill Lines
One set of guide roll stands for controlling direction of pipe seam to ensure pipe seam flatly and straightly entering into extruding rollers.
One set of extruding roll stand for controlling weld seam to realize successful welding.Two sets of scraper frame for scraping outside weld seam.
Description
Technical parameters
Guide type
Turkish-heads type and 360°rotary
Welding rolls
two welding rollers   or

Three welding rollers

Scraper stands
Adjusting pole and quickly feeding and exit
Sizing Machine tube mill machine
Sizing device: Mainly fine shaping pipe after welding and controlling size accuracy. Every 6 sets of the horizontal roll stand, vertical roll stand and drive gearbox, 12 sets of a universal shaft.(structure same as forming device)
Description
Item
Technical parameters
Horizontal-roll stands
Quantity
Six stands
The material of horizontal stands
High-precision cast or forged steel
The diameter of horizontal shaft
Φ75mm
Material of horizontal shaft
42CrMO
Vertical-roll stand
Quantity
six stands
The material of vertical stands
QT50
The diameter of a horizontal shaft
Φ45mm
The material of horizontal shaft
45# forged steel
Driven gearbox
Quantity
Six gearboxes
Material of gearbox
QT50
type
Spiral bevel gear
Material of gearbox
20CrMnTi
Material of shaft
40Cr
Power transmission method
From universal transmission joint to horizontal roll stands
Roughly Straightening Machine Frame Tube Mill Production Line
| | | |
| --- | --- | --- |
| | Technical parameters | Remark |
| Straightening stands type | Turk's head type, and 360°rotary | Two sets |
| Diameter of straightening shaft | Φ35mm | |
| The material of straightening shaft | 40Cr | |
Rating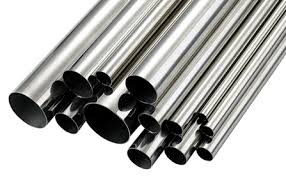 Product Name: Tube Mill Production Line
Brand: LOTOS
Offer price: 3
Currency: $
Availability: InStock